EPA Takes Action Against Violators of the Lead... →
Today's environmental tip
Get the lead out!  If you're doing work on an older home or school building, be sure to follow lead-safe work practices. Contain the work area and keep kids and pets away. Minimize dust. And clean up thoroughly.  Lead is harmful to adults and children, and common renovation jobs like sanding, cutting, or demolition can create lead dust and chips. More information: http://epa.gov/lead/rrp
Check it out! →
Senators Reed and Johanns Introduce Two Bills to... →
HUD ISSUES UPDATED GUIDANCE TO HELP HOUSING... →
September 2012
Lead leads to lower test scores, UW finds →
"Lead exposure, even in very low amounts, has a negative effect on young children taking school tests, according to a new study by researchers at UW-Madison and the Wisconsin Department of Health Services…"
Lead exposure can produce a wide range of adverse... →
Scientists now know there is no safe level of lead... →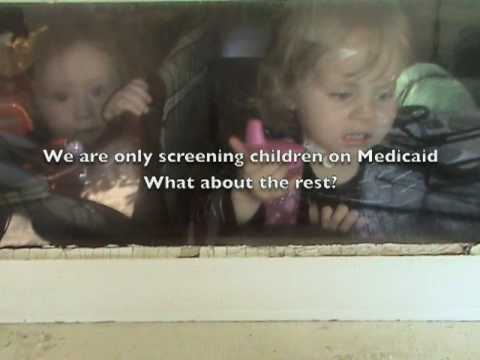 America's Real Criminal Element: Lead →
Visit this informative website with interesting... →
"Thousands of U.S. children with dangerous amounts... →
Lead Poisoning Victims Under Assault by Gov.... →
Taiwanese Battery Plant in East China Probed For... →
A Taiwanese battery plant had extremely high levels of lead but tried to cover up the evidence. Workers are required to get tested every year but they are never shown the results. The plant has been closed down temporarily for investigation.
Adult Lead Poisoning Down By More Than 50% →
According to the CDC, lead poisoning rates have dropped by 50% since the mid-90's. This could be attributed to better work place conditions and a decreased number of employees working in mining and manufacturing businesses that involve lead, lead paint and lead dust.
China criticized for lead poisoning of children →
There is a lead-poisoning outbreak in China from a tinfoil factory and it is affecting many children. Unfortunately, many of these kids have been denied testing and treatment. The government has been issuing out false information on how to prevent/cure lead poisoning.
The Crime Of Lead Exposure →
An interesting article on the reduction of crime due to the banning of lead in paint and gasoline. It proposes that lead poisoning increases aggression and leaves individuals without impulse control. Without these lead effects, people, especially men, do not usually grow as hostile and they have an easier time walking away without acting upon their impulses.
Lead-Based Paint Hazard Control (LHC) and the Lead... →
These grants will identify and control lead-based paint hazards in eligible privately owned housing for rental or owner-occupants. Application due date: Thursday, June 9, 2011.
Niton XRF training (Free) in Milwaukee in May! →
A STRANGE IGNORANCE: THE ROLE OF LEAD POISONING IN... →
NEW AND IMPROVED TRACKING 101 IS NOW AVAILABLE!
Access the course through National Environmental Health Association's e-Learning Website. Tracking 101 gives an overview of the major components of Environmental Public Health Tracking. Topics include the National Tracking Network and Program; surveillance and epidemiology; tracking data; GIS; and communication. This version features updated information, improved design, and printable...
Equitable Housing Funding
The Federal Reserve Bank of Chicago, summarizing 25 years of data on federal and state housing and community development, found that WI received 42 federal dollars per capita over this time period compared to the national average for federal funding for all states of 82 dollars per capita.
Lead Cleanup in Nigeria- John Price of PBS... →
State Meeting on Lead Poisoning
Our next meeting of the Wisconsin Childhood Lead Poisoning Elimination Plan Implementation and Oversight Committee is Tuesday, September 14, 2010.  For more infomation please contact HUD@kenoshacounty.org
DRINK FROM A GARDEN HOSE?
http://tinyurl.com/3xocqbw
http://www.epa.gov/fugitives/ →
Our organization deals with the Enivronmental Protection Agency a little bit; we use their recommendations for what windows and such to install.  In case you never took the EPA seriously, you should check out this link to their "Fugitives" section of their website.  Don't mess with the EPA.
5 tags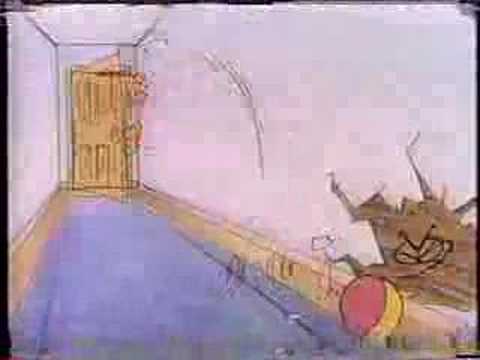 Kenosha News: Getting the Lead Out →
This is an older article, but it's good.  It talks about our program as it finished its first 3-year contract.  We've been renewed for another, so we'll be continuing our work until at least 2012.
6 tags
7 tags
Lead Poisoning in Wisconsin
Think lead poisoning isn't a problem?  Some facts you should know: Lead poisoning affects more than 2,000 children each year in Wisconsin. Lead poisoning causes permanent brain damage Homes built before 1950 are at the highest risk for containing lead-based paint Childhood lead poisoning can cause behavioral changes.  Studies show that it may be responsible for many current violent...